My family had some time this spring, so they all flew out to Telluride to get in some skiing just before Spring Break. My brother wanted to explore Bear Creek , so when conditions looked good we got our gear ready and headed up the hill. Beside our usual ski gear we had with us a Beacon transceiver that pins our location in the event of an avalanche. We also had avalanche shovels and probes. In our backpack we also each had some lunch and some water to drink, as well as a bare-bones first aid kit. I knew the area well, but my brother didn't, so we decided to try something new for him and dropped into the Upper Bear Creek area into a zone known as Deep and Dangerous. It's a large face, almost 2,000 vertical feet of untracked powder and steep, rocky chutes. We broke it into three pitches, taking turns making our way down and keeping a close eye on one another.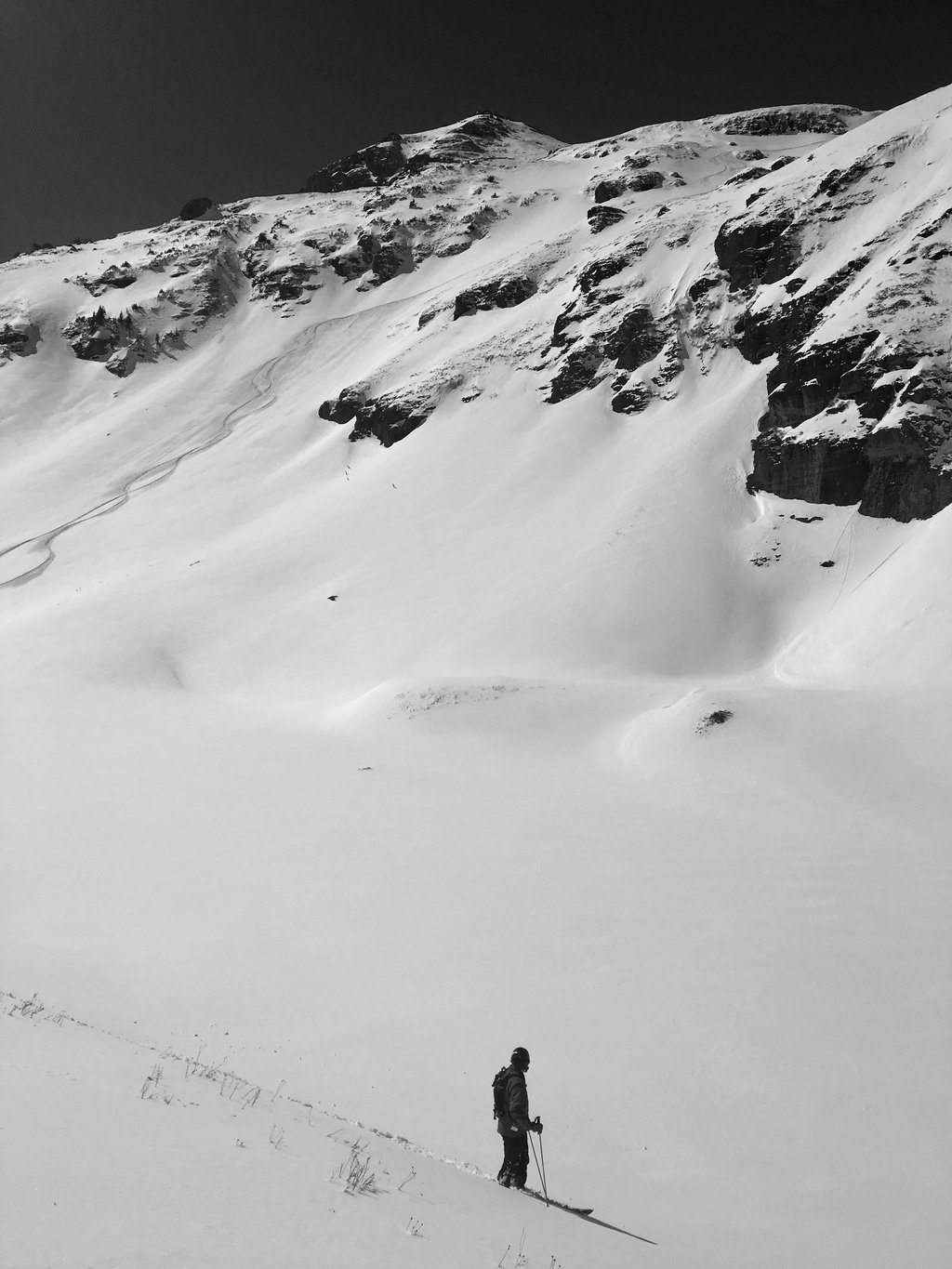 Deep and Dangerous
We emptied into the basin and made our way through an area known only as The Graveyard. Each of the names of the zones we traveled through made my brother, Calvin, a little bit nervous for sure. But having been through it myself many times, I knew that both areas were safe as long as you went on the right day at the right time, knew the way through, and used caution. After leaving The Graveyard, we had a choice. The Wedding Chutes have many different routes and I went through them all for Calvin so he could pick which he thought sounded fun. The two main Chutes are front and center. A couple sent a photo for their wedding invitation of their two lone tracks going down each of the main chutes separately, joining up again into a perfect helix at the bottom.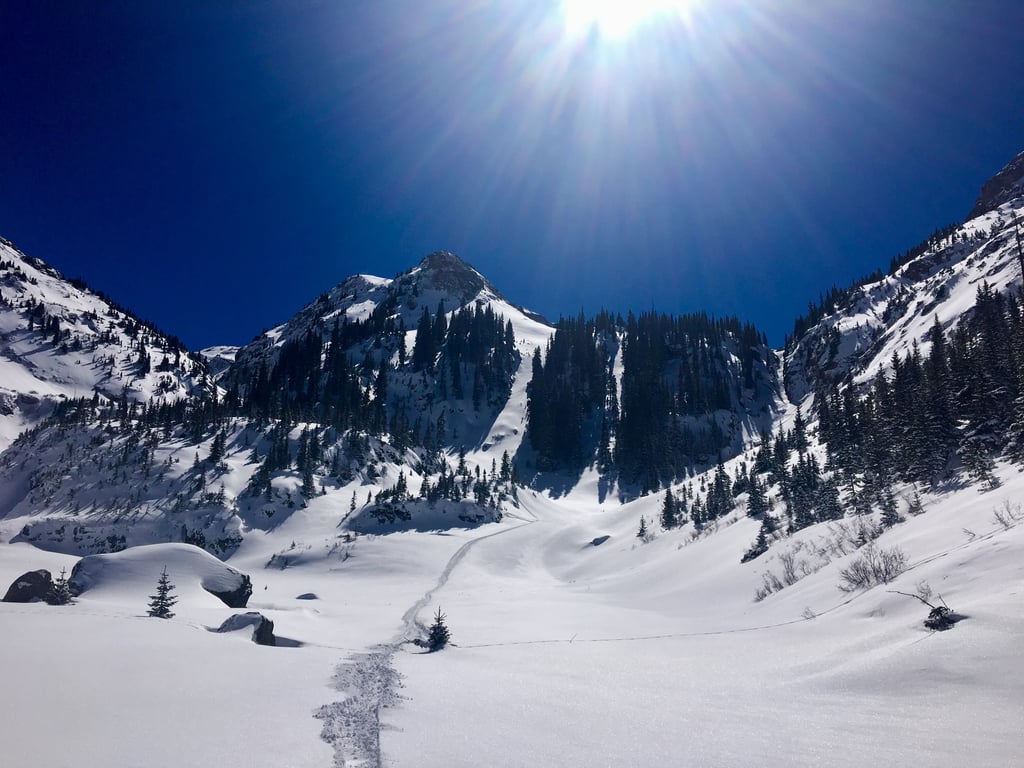 The Wedding Chutes
The Chute directly to the side of it is called Shotgun Wedding, and drops the steepest of the three into a rocky area with steep walls on either side. There are The Trees of Engagement opposite from Shotgun, and The Cliffs of Adultery coming in from the main Chute down into Shotgun. We chose to ski Shotgun, and we were rewarded with deep and billowing powder. After Shotgun we made our way to The Waterfall Chute, and after that we skied down to a spot called The Monkey Swing, so steep that someone had fastened a rope to one of the trees so you could do a hand over hand rappel to drop down with some control. We climbed down and then followed the river over to The Bear Creek Trail and then rode that all the way back to town. We had enough time to hop back on the lift and do another one, so back on the gondola we went as we talked over all the options for what we wanted to do on our second run.