You've heard of a white Christmas, but Telluride is having a white Halloween this year! We're gearing up for the season by testing out our opening day costumes a little early. Here's some of the fun from the snowy Telluride Halloween Parade. We'd love to see those dinosaurs flying down the slopes in a few weeks!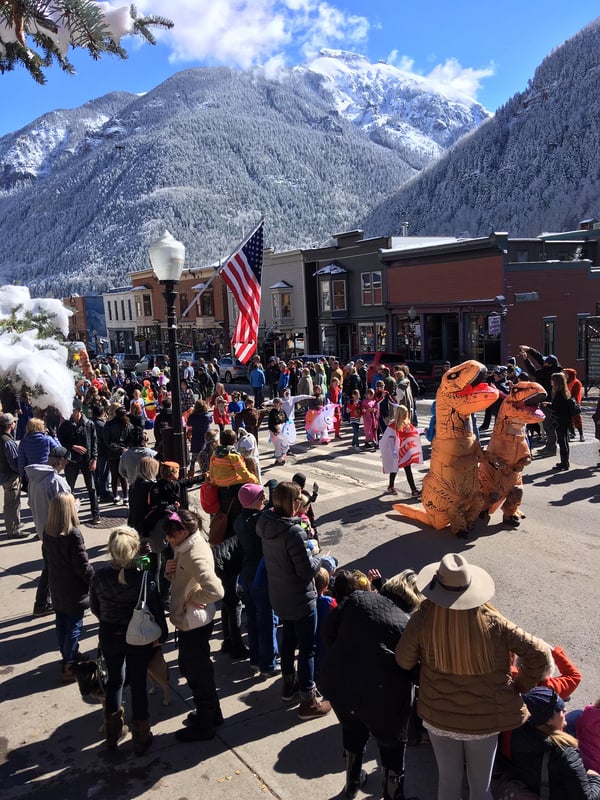 You can still see snow on top of the buildings and the mountains are looking close to ready! Last night's 6 inch snowfall brings the total snowfall in Telluride to 37 inches this month. It's looking like it's going to be a great season on the mountain.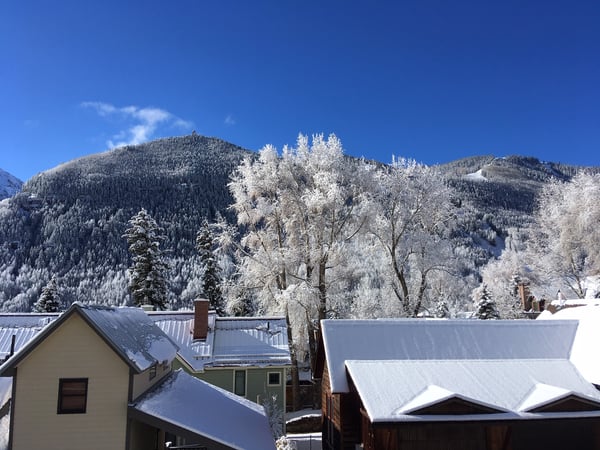 Will we see you on the mountain this year? Follow us on Facebook for the latest happenings and check out our lodging partners to find the best place to stay before they get snatched up!