A local favorite and very close to the ski lifts in Mountain Village is the Black Iron Kitchen + Bar at The Madeline Hotel. With fantastic lunch items, to catch a break from the ski slopes and absolutely incredible dinner entrees, this place is hard to beat for food. It provides a modern yet casual dining environment with items for the whole family, and one of a kind fire-tables directly next door to the Mountain Village Ice Rink. During ski season there is entertainment nightly, and the atmosphere is perfect here.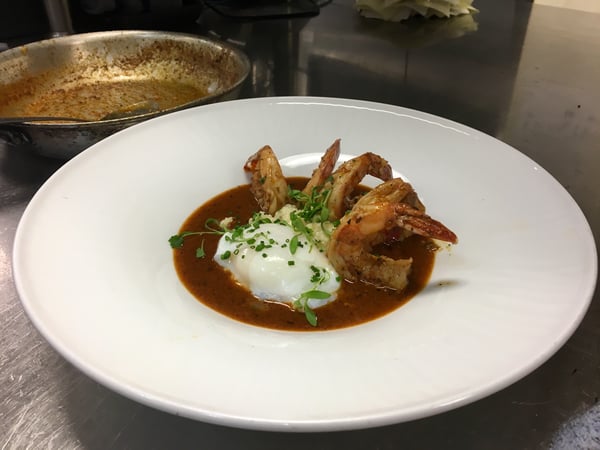 BBQ Creole Shrimp and Grits
With amazing dinner entrees such as the Iron Seared Black Grouper and a Braised Lamb Osso Bucco, or an easy Creole Naan or a Burger, you won't be disappointed. Enjoy a day on the slopes and end it in the heart of Mountain Village with some amazing ambiance and delectable dishes.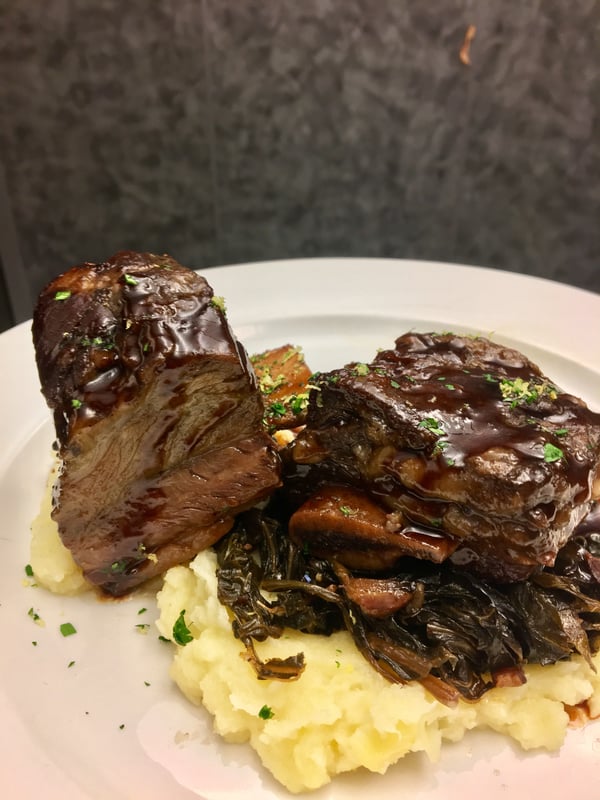 Short-Rib dinner on a bed of Collard-Greens and Mashers