This year there are three Olympians coming out of Telluride; Freeskier Gus Kenworthy, mogul skier Keaton McCargo and snowboard cross racer Hagen Kearney. All of the athletes are products of the Telluride Ski and Snowboard club, solidifying the already brewing rumor-mill that Telluride is the place to be for aspiring skiers and snowboarders. Kenworthy was a Silver-Medal winner from Sochi and is returning for a shot at another. His victory at the recent slopestyle qualifier in Mammoth several weeks ago secured his spot for this Winter games. Kearny and McCargo also just recieved news that they will be invited to the games as well only a couple of weeks ago.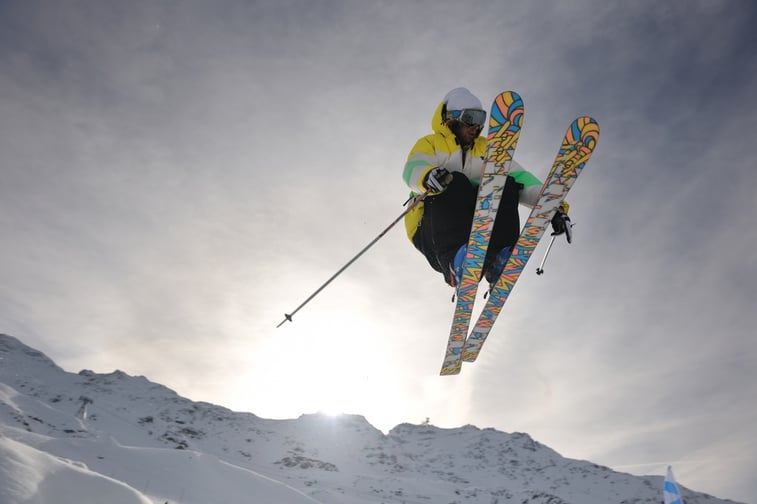 "I'm in awe of all three of them," said Justin Chandler, executive director of the Telluride Ski and Snowboard Club. "It's very unique … we're a community program. We don't recruit. We don't really think about the Olympics." While ski academy-type programs often have multiple Olympians, it is incredibly rare for a community program. "The really unique thing is that all three of them are from here; they were all raised in Telluride," Chandler said. "They are inspiring for our kids. And the community."
Kenworthy had a very close call as qualifiers were closing in on him. He had made a decision to double up on two events, slopestyle and halfpipe, which means a very physically demanding schedule and double training. At the halfpipe event in Mammoth he hit the side of the pipe and had an extremely hard crash. He was able to walk away uninjured, but struggled with his event the following day. At the last possible moment, with the Olympics on the line, "Gus did it," according to Chandler. "I couldn't be happier, I missed the pipe by one spot … so I'm psyched I get to go back (to the Olympics). I'm excited to experience it." said Kenworthy in an interview with NBC.
This year the state of Colorado is sending more athletes to the Olympic winter games than any other state. 31 of the 242 Team USA athletes are from Colorado or living here. There are six athletes from Steamboat Springs alone. This ranking is no suprise though to the Colorado residents that live in these mountains. They know that we have some of the largest and most challenging ski terrain available as well as some of the greatest ski resorts available help out with the heavy lifting.