Telluride rang in the New Year with their famous torchlight parade and fireworks display, with the parade consisting of Ski School Instructors and Ski Patrollers. As they all made their way down to the bottom, they gathered in a circle and put all their torches out in the snow together to ecstatic cheers from the crowd. Everyone shared New Year's Resolutions and even some claimed that this year their New Year's Resolution was to not have any New Year's Resolutions, but the one thing that every person in town that day was looking forward to was the possibility of a new weather pattern in the forecast with the entrance of the new year.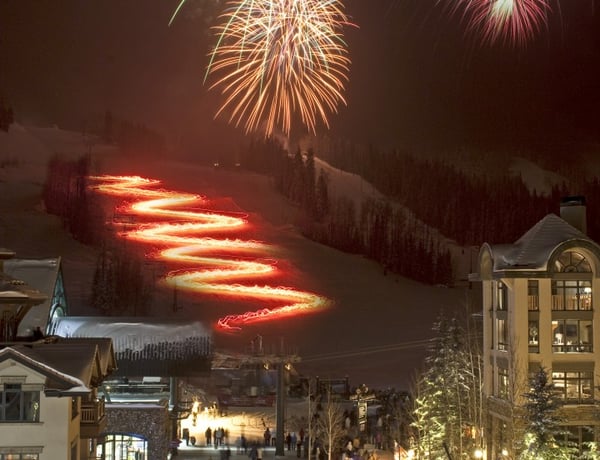 Telluride's NYE Torchlight Parade
A dominating ridge of High Pressure has kept most of Colorado pretty dry through November and December as the Jet Stream that dictates our weather has mostly been heading north and passing over Colorado, but January is looking to change all that.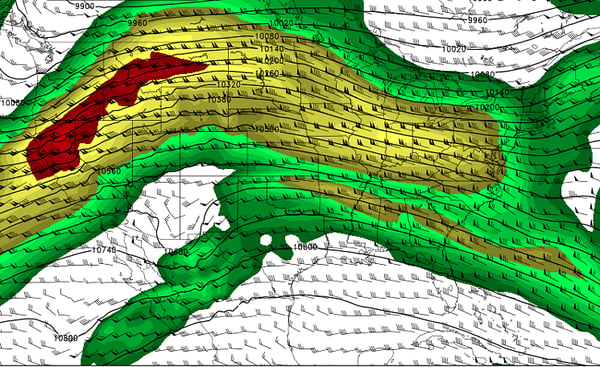 A warm and dry High Pressure system moving across the United States
As weather and percipitation gather in the Pacific Northwest and another system starting to form in the SW Pacific, things are starting to look promising for the New Year. Strong winds look to be pushing much of this activity down into Colorado in the next week or so and hopefully this means a change for our winter season, as snow remains on the forefront of everyone's minds. Think Snow, burn your old skis as sacrifice, and do your snow dances because with this New Year comes a new weather pattern.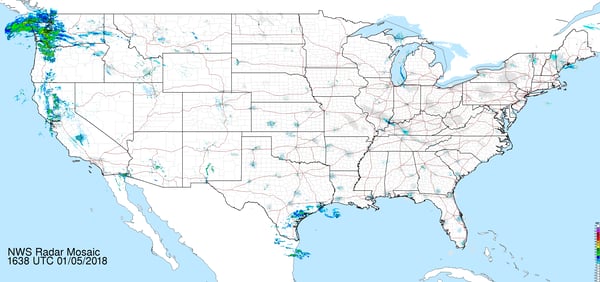 Weather building in the Pacific Northwest