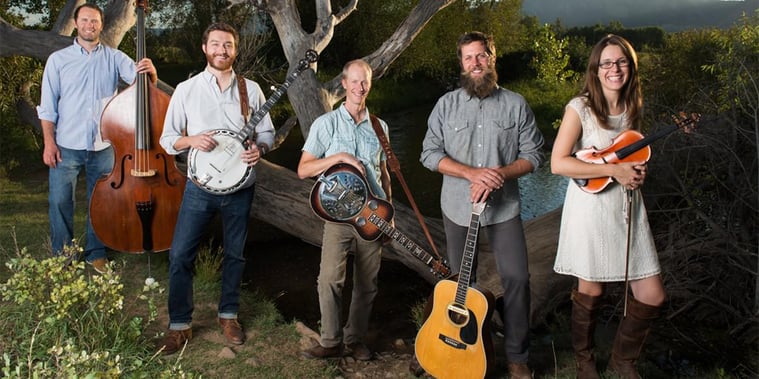 Trout Steak Revival Bluegrass Band
There's lots happening in Telluride this month! Not only did we finally get some actual snow, but there are some great events coming up as well! With the new snow comes the promise of some more runs opening, most notably The Sunshine Express, which services some of Telluride's most scenic and relaxing green runs on the mountain such as Double Cabins and Galloping Goose. Not only that, but perhaps with a bit more snow we may even see the opening of Prospect Bowl sometime in the near future
On January 16th, 18th, 23rd, 25th, and the 30th from 4pm to 5pm, Pete Wagner from Wagner Custom Skis will open his doors to the public and give everyone a chance to see how skis are manufactured. He will walk you through his custom ski-building process and show you an up close look at what sets him apart from other ski manufacturers. He will detail the different materials used to build varying ski types as well as the multiple stages of custom ski production.
From January 17th to February 14th at the AHAA School for the Arts is a special opportunity for the more musically inclined. Jacqui McCormick will be teaching the Ukelele to anyone from total beginners to intermediate. The class will cover the basic skills to play the instrument; tuning, basic chords, as well as a variety of strumming patterns and how to play along with other musicians. Students are asked to bring their own Uke, although affordable and inexpensive ones can easily be found online.
On January 19th from 9pm to 11pm at the Sheridan Opera House is a chance to witness the incredible and award-winning bluegrass band Trout Steak Revival. They have performed for years across the mountain states to sold-out audiences, winning the 2014 Telluride Bluegrass Festival Band contest as well as placing in the 2012 Rockygrass Band Competition. They even won an Emmy Award for a soundtrack they did with Rocky Mountain PBS. General Admission for the show is $25.