Ski vacations can be stressful. Any way to alleviate any of that stress is always welcomed, even if it may come at a small cost. After all, time is money, and time is especially important if your vacation is only a few days or a week. Do you really want to spend that hour and a half in the rental line? Or the 2 hours it could take fighting the crowds just to do some grocery shopping for the family? It's the little time-savers here and there that, when added up, could equal hours of extra time with family or on the slopes. Here are our 4 favorite delivery services that are guaranteed to put a smile on your face as you gain the opportunity to sit back and enjoy what it is you really came out here to do.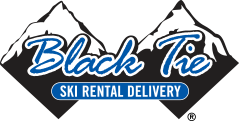 Our go-to for ski rental delivery is Black Tie Ski Rentals. With 15 locations servicing 39 premier resorts, these guys definitely know what they're doing. They have knocked down the walls of your traditional ski shop, bringing the best equipment and service at almost any time and place to meet your convenience. Best of all of, this is a free service! (except the actual rental) Yes, you read that correct, they will come right to your door or hotel with a van fully equipped with all the latest and greatest gear. Returns are just as easy, just arrange what time works best for you for a pickup. Issues with your gear that you may not have noticed until after a few runs in? No problem! They will meet you at the base of the lift for a quick tune or exchange, no questions asked.
On the average winter day in Telluride, over 500 people will be arriving in the town on the same day you are. This could mean over two hours involved in getting your groceries for the week. What would you like to be doing during your first two hours in Telluride? Hitting the slopes? Checking out the sites? Maybe relaxing with a warm drink by the fire? or going grocery shopping? Telluride Delivers will do your grocery shopping, pick up take-out foods from the local restaurants for you, and they'll even make a stop at the liquor store! Supporting this local business is a no-brainer for most busy vacationers.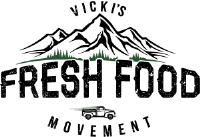 This next one is a little bit of a local secret, but the public seems to finally be catching on. Vicki at the Fresh Food Movement believes that everyone has a right to fresh nutritious food, and that the people who grow and raise said food deserve thanks and a fair price. By supporting the Fresh Food Movement you are supporting local economies as well as raising awareness of the food we eat while shortening food miles. Weekly orders are to be placed by 12 noon each Saturday for a Tuesday delivery. The options are plentiful, offering a variety of mixed boxes including vegetables, meats, eggs, herbs, breads, and cheeses. All products come directly from farms right here in Southwest Colorado and are 100% sustainable, organic, and free from all sprays and pesticides. All meat is pasture-raised without the use of horomones and antibiotics. Spend your vacation healthy and guilt free with this special Telluride gem.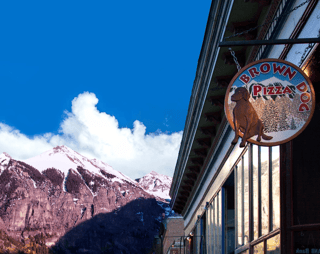 Whats better than pizza after a long day of skiing? After all, you deserve the carbs. And what better place to order a pizza from than Brown Dog, a local favorite who won 1st place in 2015 at the Pizza World Championships in Parma, Italy! This is one restaurant in Telluride that you will never see without a crowd. Brown Dog has become a staple in the Telluride community, and for good reason. Their menu offers Detroit style, American Classic, Thin Crust, and even Sicilian Style. Not in the mood for pizza? Brown Dog also offers a wide selection of chicken wings, burgers, sandwiches, pastas, and more. This is not a destination to miss, and their delivery option is rare for restaurants in the region.