Where are the secret stashes? The local's only runs where the powder hangs around all day and the crowds are nowhere to been seen? This is everyone's favorite question when they come to town, and it's not something us locals are keen to give away. But I believe that joy is best experienced when shared, and there is no shortage of snow in Telluride. In fact, we might need your help in packing it down for the next big storm!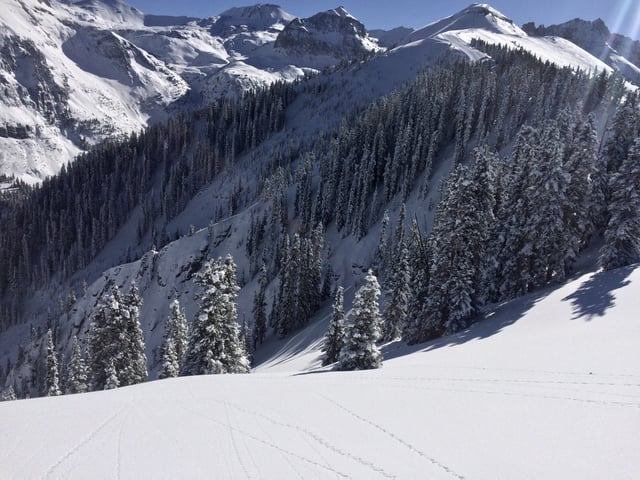 Nothing in the world can beat first tracks on a powder day
If you're a beginner, powder skiing will be difficult. Everything you ever learned about skiing will change and muscles, that you didn't even know you had, will be sore. The trickiest part is that the green runs aren't steep enough when there's too much snow, and it won't be long until you're wondering why on earth people love these days so much. On powder days, ramp up your comfort level, and head for some blue runs! Lift 15, or The Prospect Bowl, is full of easy-going blue runs and some amazing green terrain as well. It's paramount that you get out as early as you can, as powder will turn into bump-runs very quickly. Just remember to take lot's of breaks before you wear yourself out!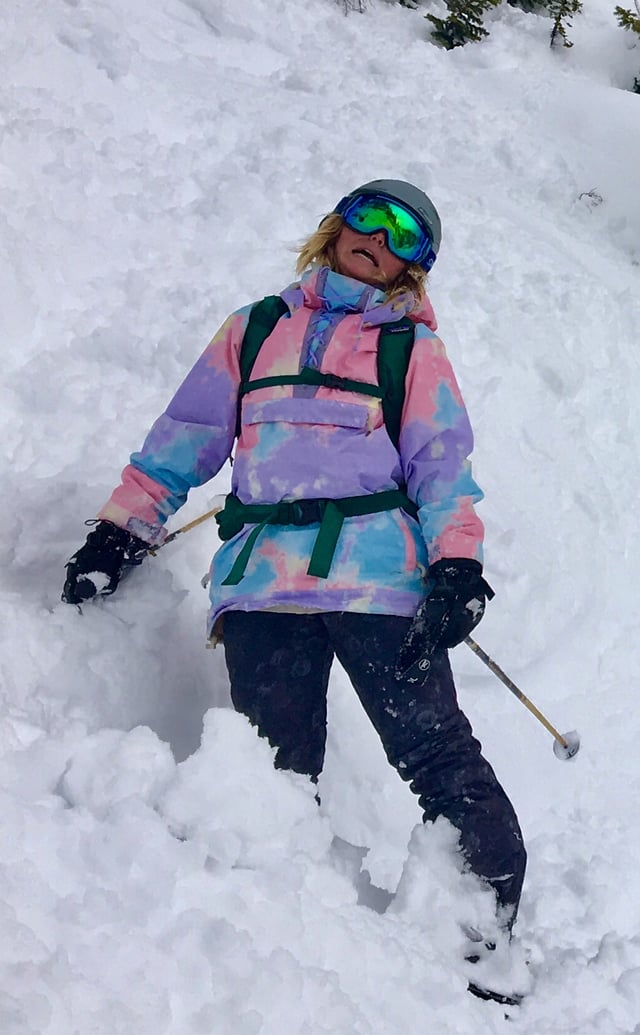 A local skier catching her breath and feeling the leg burn
For the Intermediate skier, Revelation Bowl is the closest you'll get to a Swiss Alps ski experience here in the lower 48. Revy Bowl sits above treeline, and you'll be rewarded with unlimited white gold for as long as your legs can handle. Not to mention the views are absolutely unmatched.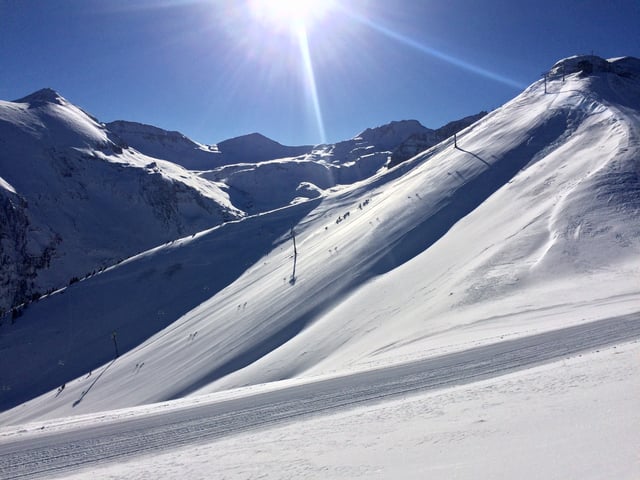 Revelation Bowl only minutes before the rope drop on a fresh powder day
For the more advanced skier, Logpile is the go-to. Other tree runs such as Happy Thought and Buzz's Glade off of lift 6, or any of the runs off lift 14, the Gold Hill lift, are always phenomenal especially Dynamo. There are so many tree runs at Telluride it's impossible for them to get tracked out even weeks after the last storm. A popular local secret is to hit lift 14 for first tracks (because it's a high speed quad) until it starts to get tracked out. Then head for lift 6 or lift 9. These two lifts run slower and the powder stays for much longer. The length of the chair ride on 6 and 9 keep most people away from some of the best terrain on the mountain.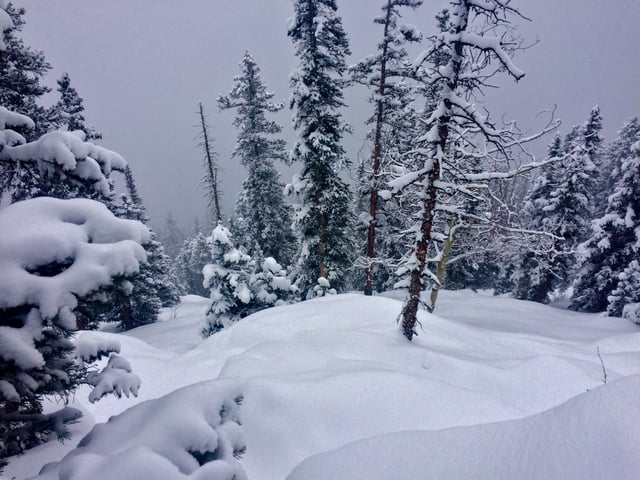 Logpile, a local favorite, just after a fresh storm
For the expert skiers out there, Telluride has something very, very special. The hike-to terrain is absolutely unmatched, and Palmyra Peak is the ultimate test piece for the inbound extraordinaire. They hold big-mountain ski competitions on Black Iron Bowl and Palmyra Peak, and at almost 13,000 feet with a 50-degree pitch, this is definitely the closest most people can get to the skiing they see in the movies.
Roy Boy Chute off of Palmyra Peak is inbound skiing at it's best
Not enough? Want more? Telluride also offers some of the best sidecountry and backcountry terrain in the world. Make sure you're educated on avalanches though, as the danger is extremely high. A beacon, shovel, and probe as well as the knowledge to use them is a life or death necessity. Not great at route finding? Make sure you have Search and Rescue on speed dial and remember that there's a very good chance they'll leave you high and dry, because rescue in some of these areas is near impossible. Want my advice? There's plenty of powder inbounds, so why risk your life? Unless you're insane, it just isn't worth it.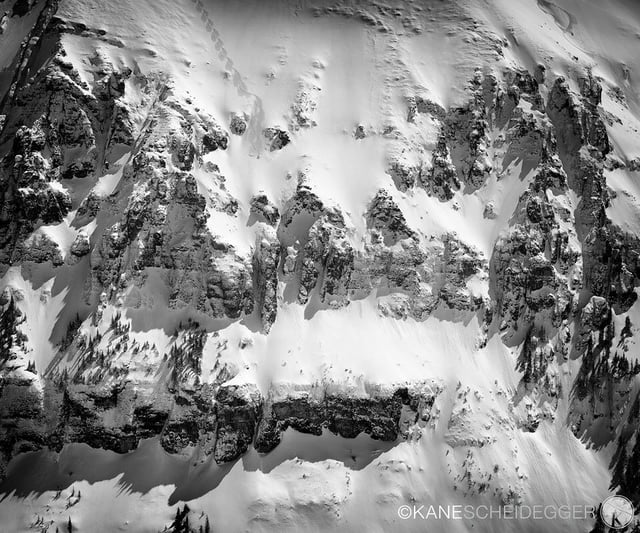 A rare descent of Skull Bowl on the Little Wasatch Face with Scott Kennett nearing the very dangerous crux.