There is something special about spending time in a mountain town. Many people love bringing their significant other to the mountains to get in some alone time and romance. Throughout Telluride there are a variety of places to dine at, relax, and take in the areas true beauty. With a little bit of guidance, and some planning, you and your special someone will truly have a memorable time here.
Unwind at a Spa: Sometimes the best way to treat your loved one is to enjoy some special time at a spa. Whether you want to enjoy a couple's massage, a mud bath, or a great facial, there are a variety of different spas in the area to unwind. One of the best reviewed spas in the area is the Aveda Telluride Spa located off San Juan Avenue previously known as the Atmosphere Spa. This spa has everything you need to feel pampered. Another great spa is the Pure Beauty and Wellness Spa located in the heart of Telluride. Here they pride themselves on making their guests feel pampered and leaving beautiful.
Mountain Village: If escaping to a slice of romance and shopping and taking in the views is your idea of romance, head to Mountain Village. Located in the heart of Telluride there are tons of shops, gorgeous views, bars, and sites to see. It has a bit of a European-style village that is picture perfect and you feel as if you are inside of a postcard.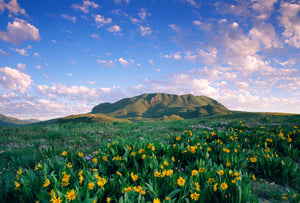 Take in the Views: Heading to the mountains one of the best parts is the spectacular views. One of the best ways to get a 360 degree view, take a gondola ride. The gondola ride starts and stops at Oak Street and lasts for 13 minutes. Another way to take in the great views in Telluride is to go on a great hike. One hike that will get you a great view is to head to the Ajax Peak. It does however take some time to earn the view. This hike takes about 4-5 hours to complete.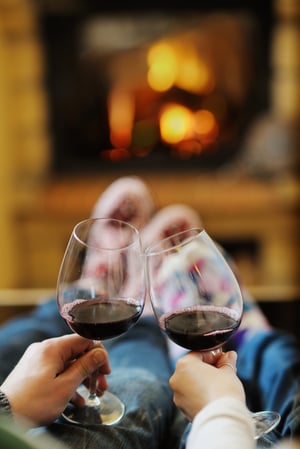 Wine and Dine: There are so many great places to grab a bite to eat. There are great places on the mountain like Alpino Vino where you can enjoy a 5 course Italian meal. Located at the top of Gold Hill, this dining experience will be one you'll surely remember. Another great place to have a special bite to eat is 221 South Oak. Here they are known for delicious meals; but, you can also take a cooking class from chef Eliza. Learn some of her techniques and tricks to making your own tasty food at home.
Spending time in such a pretty place makes it easy to get swept up in the romance. There are so many beautiful views, great places to eat, and wonderful sites to see. Telluride will surely have a great getaway for you and your special someone.