The Condé Nast Traveler's awards are the longest-running and most prestigious recognition of excellence in the travel industry, and Telluride just won their fifth in six years. This should come to no suprise to anyone who has traveled here for a trip, as it truly is unmatched in every sense of the word. With 148 trails, there's definitely something for everyone. Endless Green runs for the beginner skier, with some of the most beautiful scenery and ski-in ski-out accomodations all over the mountain. For those wanting to begin pushing their limits but unwilling to take the risk that comes with backcountry skiing, Telluride offers dozens of chutes and couloirs and even the infamous Palmyra Peak. At 13,320 feet and over 2,000 vertical, this is without a doubt the most unbelievable inbound terrain at any resort in America.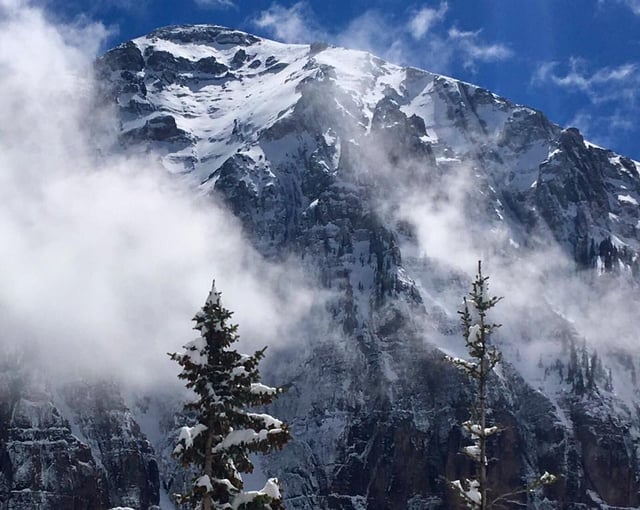 The Little Wasatch Face is the ultimate test-piece in America for any accomplished Ski-Mountaineer

And with on-mountain restaurants such as Bon-Vivant, Allreds, and Alpino Vino, there just isn't really any competition. Alpino Vino is at 11,966 feet and boasts the highest-elevation Wine-Chalet in America. The restaurants in town are also all run by some of the best Chefs and Sommeliers around. The difficulty alone in getting to Telluride, it is boxed into a massive canyon and a very long drive from any major cities, can leave you wondering where the crowds are during even the busiest times of the year. It can feel like you've got the entire mountain to yourself.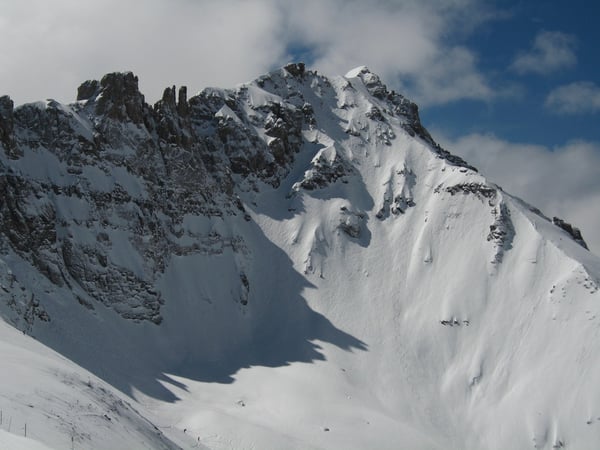 First tracks on Palmyra Peak after a fresh layer of snow

Do yourself a huge favor this year and come see for yourself what the hype is all about. I used to travel to different ski resorts every year - I loved it. Then one year I chose Telluride and while I still take short trips from time to time to other resorts, I have yet to take the full week plunge-trip to any other resort since. Like many others, I fell so in love with the entire package that I eventually moved here and never left. The beautiful and peaceful lower mountain runs, the extreme inbound skiing options, the endless backcountry, and the quaint mining cowboy-feel that the town has captured my heart instantly and I hope that it captures yours as well.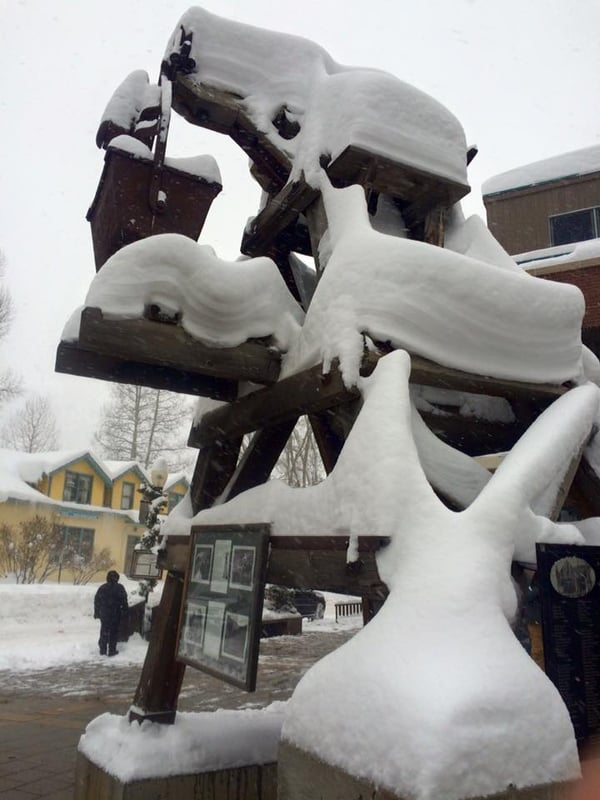 Telluride used to be famous for it's Gold, but now it's all about the White Gold