Now that Fall is in full swing, there are certain activities that people love to participate in during this beautiful time of the year. This year from September 27th through the 30th, there will be the Telluride Festival of Cars and Colors. This is a weekend perfect for the car connoisseur. The entire weekend is dedicated to classic cars, fall colors, and celebrations.
The festivities begin on Thursday evening where people can go to the Heritage Plaza of Mountain Village where there will be food and drink along with fine art to enjoy. There will also be live jazz music to enjoy and a cash bar. To participate one must be a 2018 4 Day Festival Pass Holder.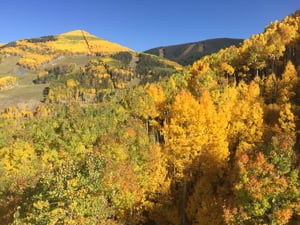 Following the festivities on Thursday, the entire weekend is filled with all sorts of activities. There is a road rally on Friday where you can participate in a 240 mile long trip on the historic million dollar highway. Or you can partake in the Poker Run. This event is something special. Not only do you not have to know anything about poker, you also do not even have to run! This event is all about seeing some gorgeous spots throughout Telluride where you will get playing cards to hand in. At the end of the event, if your hand is turned in and you have the best poker hand, you will win a prize. For all of the rules and how to register for the event, head to carsandcolors.com for more information.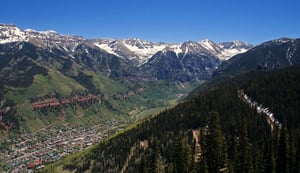 The weekend will be full of activities. There is a free pancake breakfast on Saturday, a motorcycle display, great food and drink, and so much more. This weekend will be full of amazing cars to enjoy and a great scenery to enjoy them in. Fall in Telluride is so special, and with some amazing luxury cars being showcased, this weekend will truly be wonderful.