Turkey's on skis? Opening day begins this Thursday, November 28th with the breaking of the ribbon at lift 4, 9am. Gain lift access to all base area sections of the resort from Lift 4, the Gondola, and Chondola

The only thing Telluride loves more than skiing is good music! So, of course, there will be some of this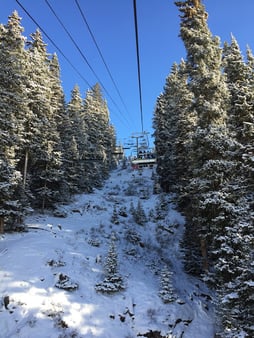 too. Kick up your boots and enjoy some Jack Coonan starting 12pm at Gorrono Ranch (off lift 4). Follow it up at the end of the day with Tyler Simmons, a 4pm jam at Tomboy Tavern. And don't worry, if you miss one of these awesome artists or simply want to see more, they will be playing every day at Gorrono Ranch and Tomboy Tavern through the 1st!

Other events include the traditional Holiday Art Bazarr hosted by Telluride Arts this weekend at the Telluride Elks Lodge. Try out and take home some artisan foods, fine arts, and crafts. Two other local favorites have teamed up to put on an amazing show. Bootdoctors and The Sheridan Arts Foundation present "Timeless" by Warren Miller. It is a celebration of 70 years of ski cinematography and travel with the perk of some free swag! There will be two showings at 6pm and 8:30 pm.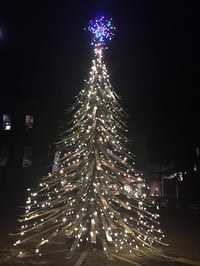 The fun doesn't stop this weekend as it only begins to ramp up to the Christmas Season! If you are still in town, check out some local favorite events taking place next week. December 4th, stroll around main street Telluride to the local shops starting the holiday season with sales, games, and complimentary food. Test your luck with some prize wheels or check out the all famous ski tree in Elks Park. This festive event begins with the main street lighting ceremony in Elks Park at 5:30pm. Noel night lights the town with holiday lighting but this next festival lights the town with fire! Check out my next blog post to see what Telluride's Fire Festival is all about.