There are many incredible choices for Valentine's Day date-night, but none as awe inspiring and spectacular as Allred's. Whether you're staying down in town, or up in Mountain Village, you will be taking a beautiful Gondola ride to get to the restaurant. What better way to start a romantic night off than with a quiet Gondola ride above the snow-capped mountains? Once at the top of your Gondola ride at 10,551 ft, you exit the station and enter into an authentic Wine Cave as you check your coats and get escorted to your seats. Allred's offers 5-course meals, most of which are locally sourced right here in Colorado. Items such as the Bourbon Marinated Elk or Rack of Lamb go perfectly with the setting and are instant classics. Their wine list is award winning, making this location the flagship restaurant of Telluride and a must-see for those desiring a unique dining experience.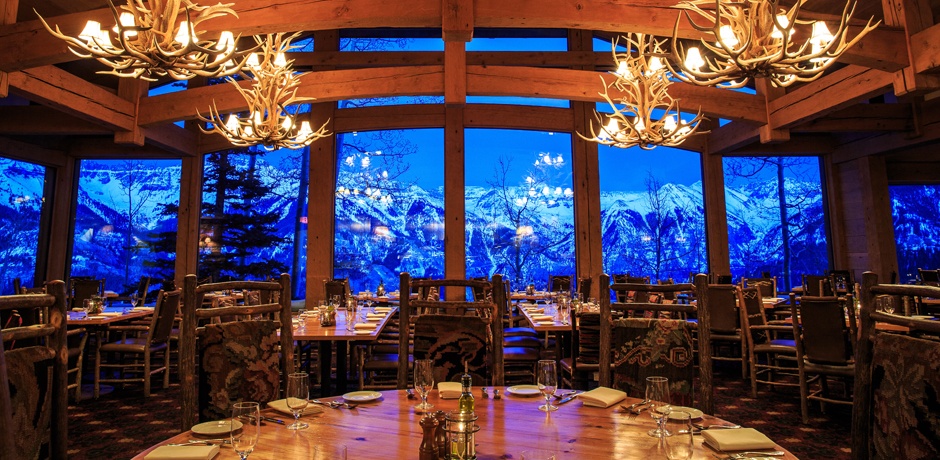 The Dining Room at Allred's
Over 1,000 feet higher than Allred's, at 11,966 ft, is the highest-elevation high dining restaurant in North America. Alpino Vino is located high above Telluride, and to get to it you will need to make a reservation weeks before your dinner-date. After a short Gondola ride up to San-Sophia station, you will be entering onto a cozy snow-coach and going for a ride up towards the very top of Telluride Ski Resort. While the location offers ski-in ski-out during the day, during the night you will be treated to an exclusive and truly out-of-this-world dinner experience. This quaint European hütte offers fantastic views of the Wilson Range with an appropriately Italian alps themed five-course dinner menu, including optional wine pairing. Inside, you will find hand-hewn beams, furniture crafted from reclaimed wine barrels, exposed wood beams, stone floors, and wood burning fireplace provide a high alpine ambience reminiscent of restaurants found throughout the Dolomites of Northern Italy. Originally a private retreat built on a historic mining claim, Alpino Vino is a cornerstone of Telluride's most award-winning restaurants and a guaranteed date-pleaser.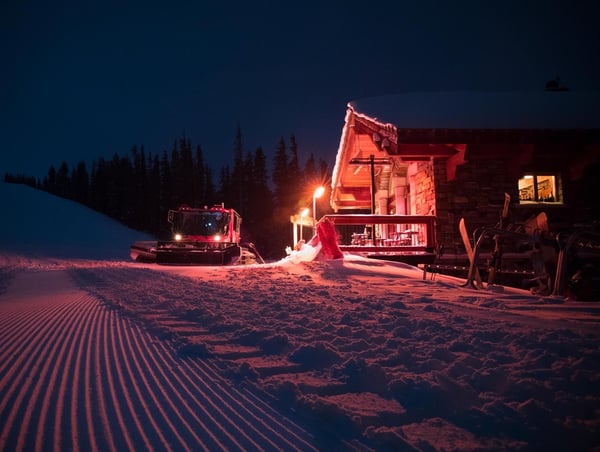 Snow-coach escort to Alpino Vino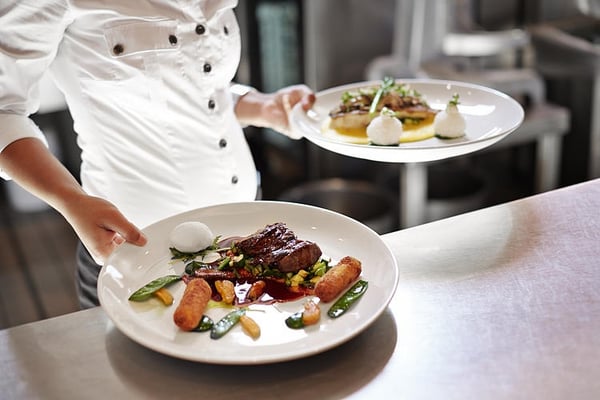 For a personalized and more private affair, try a local Private Chef company like The Extreme Chefs. They work with local hotels, condos, and house rentals to bring the dinner directly to you. Working with you from start to finish, they will help you design the ideal meal; whether it's a specialized 5-course Italian dinner or something a little more off the beaten path, such as a romantic dinner at the base of a frozen waterfall, accessed by snow mobiles. They also offer a spectacular and revolutionary 5-star quality meal-delivery service for couples that are looking to spice up their life with an incredibly fresh, locally sourced, homecooked meal but might not have the skills or the time to prepare everything themselves. Complete with a sommelier to pair the ideal wine to go with your dinner, these guys know what they're doing.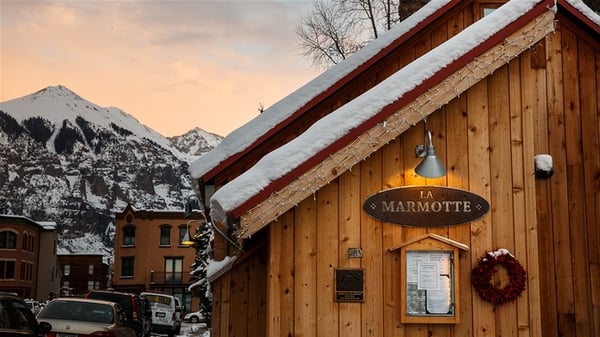 For over 20 years La Marmotte has refined French dining and notable wines inside a quaint, 19th-century cabin. Located in the heart of Telluride, only a block from the Gondola's base, is one of the oldest buildings in town, the historic Ice House. Now home to the rustic La Marmotte, Chef Mark Reggiannini prepares simple but spectacular twists on classic French meals using local ingredients.
"The emphasis changes seasonally, to complement our contempory French cuisine, and we challenge ourselves to discover examples of such unique expression on a global level. Wine is a continual education and I am thankful to be able to always evolve my palate, my staff's curiosity and our guests' desires. 'la marmotte' properly stores all wine in a controlled environment and serves it with love…salut!" Mairen Reagan, owner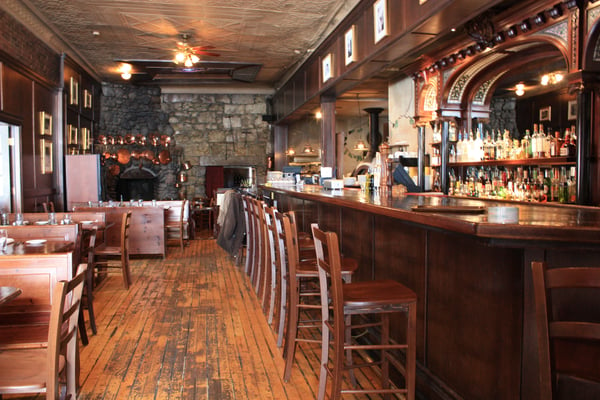 Rustico Ristorante, a taste of Italy
Delight in the aromas of the wood-burning pizza oven and rotisserie or experience the dining al fresco. At Rustico Ristorante, you will find traditional Italian fare comprised of family recipes that have remained unchanged for generations. They take every opportunity to deliver an authentic Italian atmosphere and stock over 1000 of the best Italian vintages going back 40 years. Carpaccios, focaccia, and risotto al porcini are just a few of the staple menu choices here, as well as fish and grilled meats, this restaurant is "e una delizia" and a top choice for authentic Italian. "With Chef Paolo Canelini, you're getting traditional Italian food." Better Homes and Gardens