Photo by: Suchitra Baker
The hottest festival in town. Telluride Fire Festival. Come enjoy two days of fire, music, and entertainment; a beautiful expression of sculptural and performing arts. This annual non profit gained inspiration from the famous Burning Man Festival in Nevada and occurs on a smaller scale here this winter.
Events take place the week after the resort opening from December 6th through the 8th. Check out lively and breathtaking performances of several entertainers, revel in the music of talented DJs, and challenge your own skills and creativity in unique artist workshops.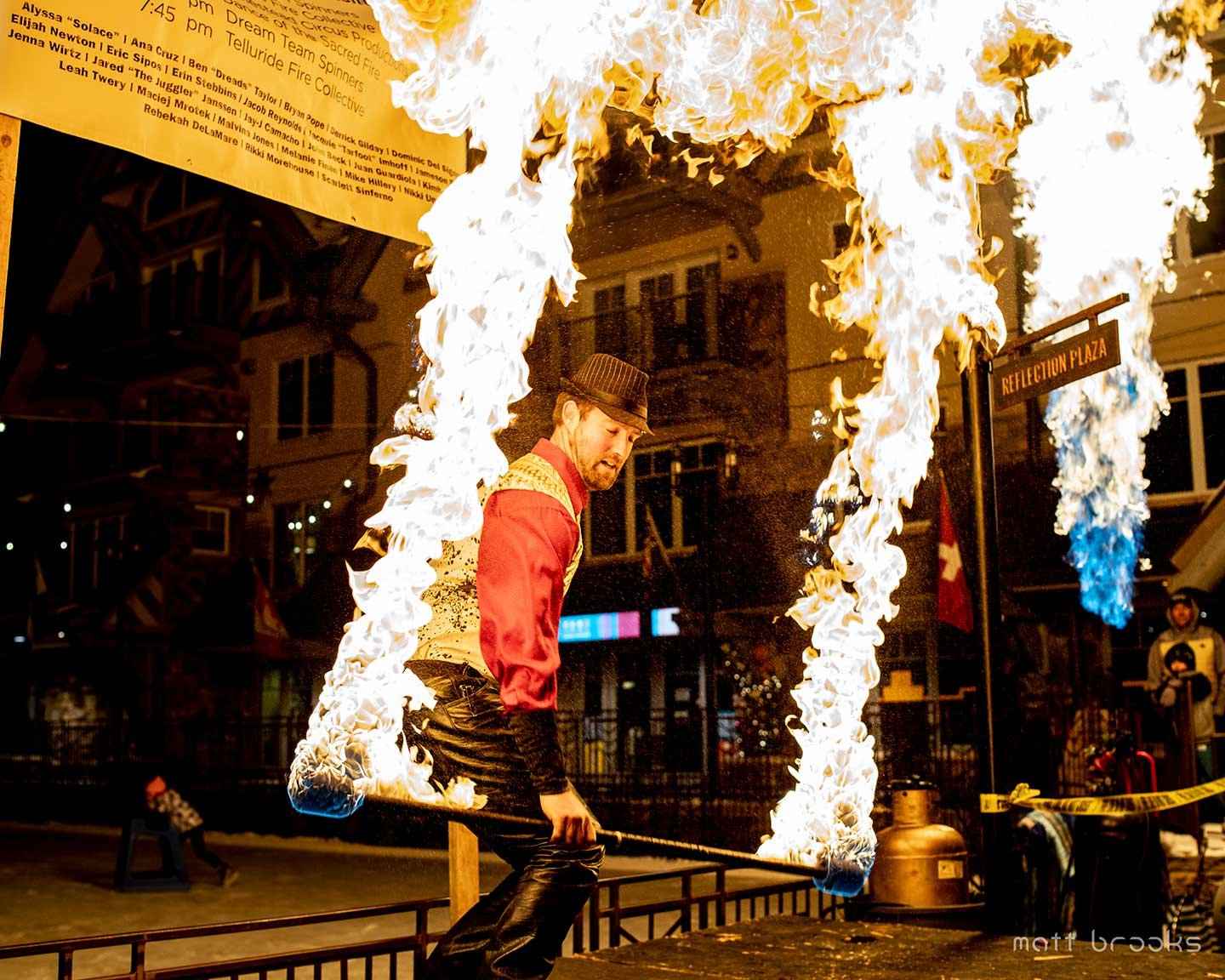 Photo by: Matt Brooks
Heat it up Friday Night with "Hot Time in the Old Town"; an interactive experience of fire where kids can make exotic sculptures come to life with flames! Follow it up with PULSE; an infusion of talent from Telluride Dance Collective and Homestead Circus Productions. It is an electrifying show of acrobatics and dance presented at the Telluride High School at 8pm.
If you like the Telluride Dance Collective, take part in their belly dancing class the following evening at Studio 145 at the Palm. Belly dancing, not your thing? Other unique workshops include headstands, unicycling, hula-hooping, welding, and fire prop making.
End with a bang at the Fire Ball taking place in the highest nightclub in the nation; The Great Room. Come costumed or in formal attire to behold this energizing spectacle. AND, in the same night, witness the hand crafted wooden sculptures of the festival be set on flame as ashes rise to the stars. A dazzling end to this magnificent show and a must see this winter.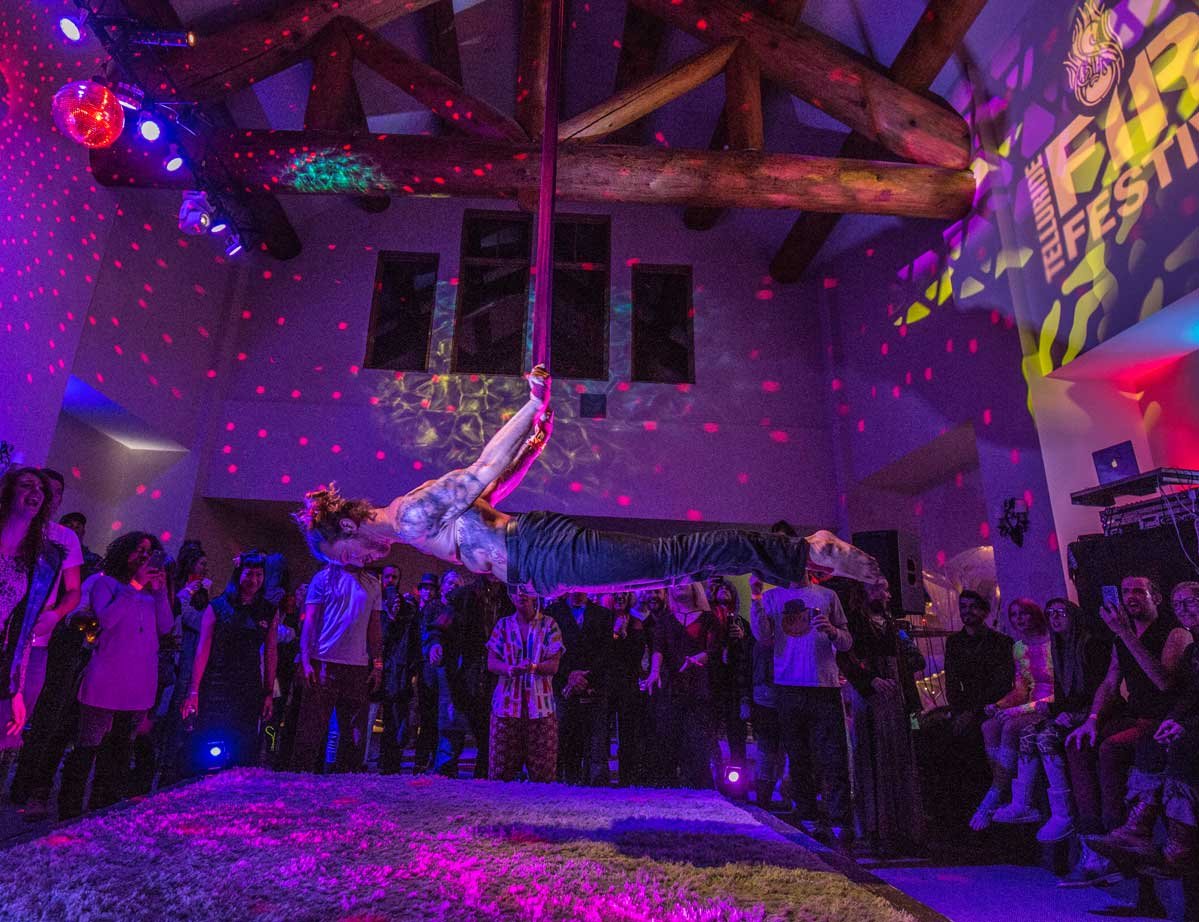 Photo by: Nicko Ferguson
For more info on event times and prices, check out their website at https://telluridefirefestival.org/product/fire-ball/