It is the most Magical time of the year and Telluride is a magical place. This Christmas Eve, plan a special day for you and your family from start to finish.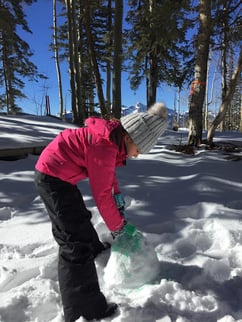 Memorable daytime activities with kiddos could include ice skating at the public rink outside of The Madeline Hotel in Mountain Village, building a snowman in Town Park, or going to a lively holiday theater performance. Holiday Cabaret by the Telluride Theater will be showing in the afternoon of Christmas Eve. It is a fun expression of music, theater, comedy, and dance sure to get the whole family in the holiday spirit! This final show will take place at 2pm in the Sheridan Opera House (showings also taking place December 21, 22, and 23).

In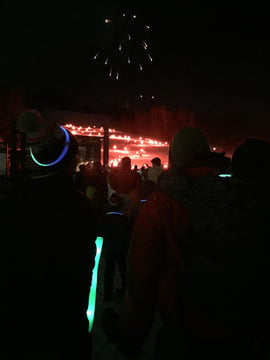 the evening, the Torchlight Parade is an outstanding spectacle you do not want to miss. Watch as skiers and snowboarders paint the resort. Each is given a red flair to be held as they make their descent down See Forever trail to Coonskin and finally Telluride Trail to the bottom of Lift 8. The parade is set to begin Christmas Eve at 6:30 pm and will also include a fireworks show! Best places to view the show are at the bottom of Lift 8/Gondola station in Telluride or the bottom of Lift 4 in Mountain Village.

And for the kiddos to have even more fun during this event, sign them up for the nighttime Eco Adventures Party. Your kids will explode with fun as they participate in arts and crafts, games, glow sticks, and hot chocolate leading up to the Torchlight Parade!
Then Z,Z,Z's and magical dreams the night before Christmas.