Every skier dreams of the perfect powder day, getting out at first chair and having the untracked mountain all to themselves for a few precious moments before all the fresh snow has been tracked out. You may have even dreamt of heli-skiing before so you could access remote terrain with ease and see no tracks but your own all day. Heli-skiing has a reputation for requiring distant, remote travel and being out of reach skill and price-wise for most powder hounds, but that doesn't have to be the case. Here in Telluride, Helitrax makes the ultimate ski adventure within reach.
Exclusive Terrain Access, Right Outside Telluride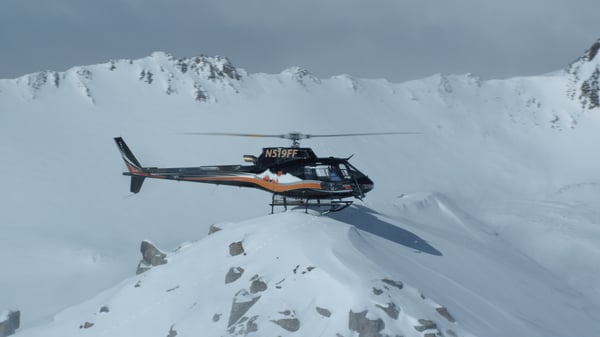 Helitrax's permit with the national forest service gives them exclusive helicopter access to 200 square miles of terrain just outside Telluride in the San Juan Mountains to the north, south, and east. Unlike many ski tour operations that require a trip to a remote location and several-day stay, Helitrax operates out of Telluride and offers day tours so you can get the experience without the hassle and commitment. Although you'll have just a quick journey from town, you'll feel as though you're a million miles from anyone else. Hop on their Eurocopter AS350 B3e, chosen because it is built for high altitude mountain flying and outperforms in all weather conditions. Group size is kept small to ensure an ideal experience.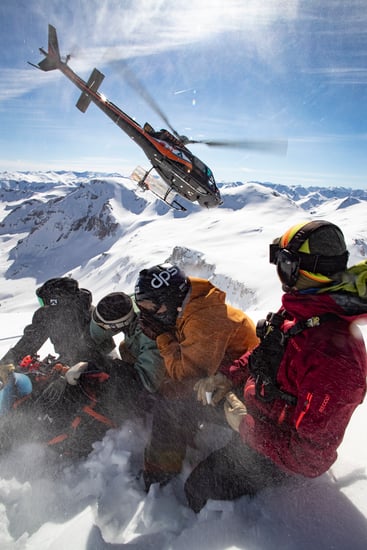 Expert Guides
Helitrax has a rich pool from which to select their guides because of their location, and as such selects the best possible guides for safety, unique experience, and mountain culture. Their staff comes with decades of experience and a plethora of backcountry certifications to make sure they are providing the best possible ski experience. Their customers seem to appreciate this, such as Rich V. who said:
"A big thanks to the Telluride Helitrax team. This was one of the best days of my life, and certainly my best day of skiing ever. The guides were exceptionally gracious hosts, you should be very proud of your team. I can imagine your business is difficult to run with so many moving parts and variables to consider. From my view, you pull it off professionally and make your clients feel they have earned ever dollar they spend."
Intermediate to Pro Skiers Welcome
You may think you need to be ready for a guest spot in a Warren Miller film in order to enjoy a heli-ski adventure, but that's certainly not the case. Helitrax has access to plenty of moderate-angle terrain for intermediate-advanced skiers. If you can ski double blues and blacks at Telluride Mountain, you can heli-ski with Helitrax! For expert skiers or snowboarders looking for a more adventurous day, there's no shortage of extreme terrain as well. Helitrax also offers scenic tours and heli-assisted ski touring.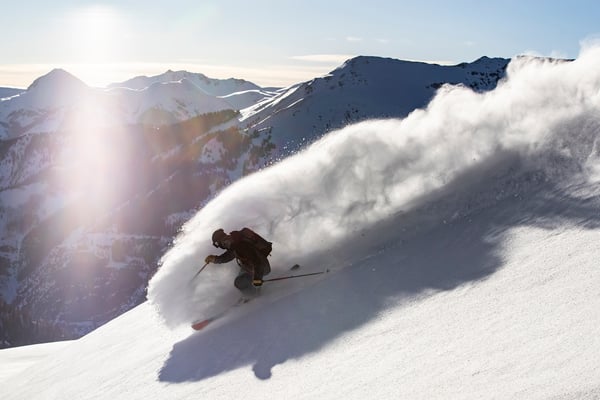 If you're looking to elevate your next ski trip with an experience you'll remember forever, check out what Helitrax has to offer. This unique and exciting ski experience might just be the perfect way to take your passion for the mountain to the next level.