The charm of Telluride has always been its remoteness. Far from the Denver Airport and the big city buzz; it sits tucked away in rugged mountains nicknamed "The Switzerland of America". Unless you happen to be equipped with an off-road vehicle, there is just one way in and one way out. There has been and will always be something beautiful about this, but let's be honest, when it comes to ski season, powder days, and a short vacation, there is no time to be wasted traveling to get here.

The new Denver Air Connection to Telluride's Regional Airport has made it easier than ever to access the magic of these mountains. You can now take a nonstop commercial flight through United Airlines from Denver to Telluride in one short hop. From there, take a shuttle just 20 minutes to town and have your skis on back in Prospect Bowl by the afternoon.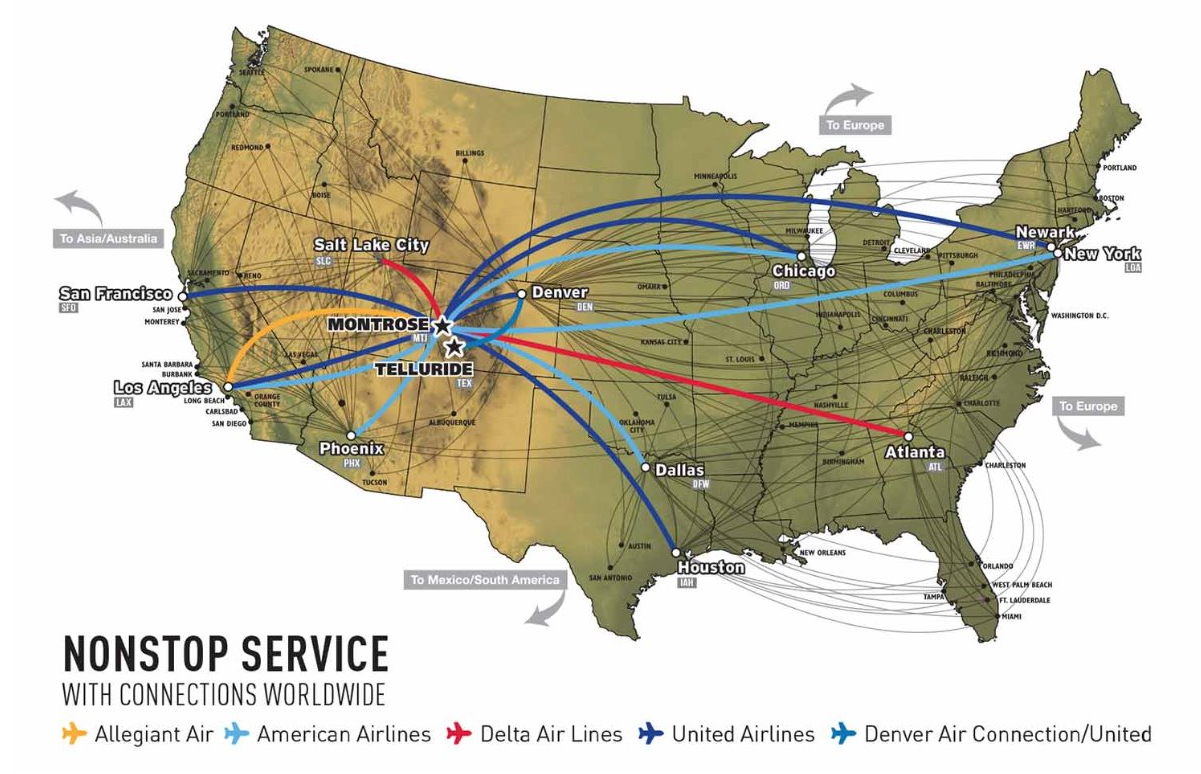 Not only should you be excited about this nonstop option to Telluride, but also the addition of several nonstop flights to our neighboring, Montrose Airport. Flights from Dallas, Houston, Phoenix, Chicago, New York, LA, San Francisco, Atlanta, and Salt Lake City. Stock up on groceries and those last-minute items in Montrose before taking a short one and a half hour (an hour shorter than Durango!) ride to our little mountain town. Find dates for these flights in the table below. With the dusting of snow we have gotten recently, winter is just around the corner. Are you ready?